ISSUE 6
December 2013
Rimini Street Reports Third Quarter 2013 Results
Rimini Street announced highlights from its third quarter results, including 40-percent revenue growth and the largest deal in Company history. In addition, the Company reached a milestone of 60,000 delivered global tax, legal and regulatory updates.
Read press release>
Rimini Street Now Supports Oracle Retail Products
Five thousand retailers across all industries in 68 countries around the world use Oracle
®
. And in September, Rimini Street announced the expansion of its support services to cover several of Oracle's acquired Retek retail products, including Merchandising Operations Management, Merchandising Planning and Optimization, and Supply Chain Planning and Execution. Bottom line for our clients: Rimini Street Support offers a single point of contact for all your ERP support and maintenance needs, proven expertise, premium support features, and personalized, ultra-responsive service.
Read More>
Download the datasheet>
Recent Accolades
Rimini Street has been ranked by lead411 for the third consecutive year as one of the Tech200 fastest-growing private companies in the country.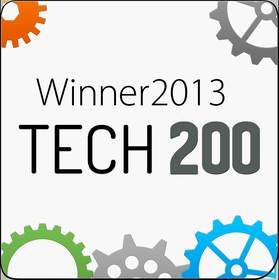 Busting a Myth
There's a myth floating around that once you switch to independent support, your ERP landscape is "frozen": you can't upgrade your apps or your database, you can't expand your ERP footprint into new regions globally, and you can't license new software from the vendor. The truth is very different: our clients do all of the above and more, with a freedom and flexibility they may never have experienced under vendor support. What's more, our clients actually fund their upgrades and expansions with the savings generated from Rimini Street Support — and
win awards
for their efforts!
"Frozen"? The truth is that over the years our clients have performed more than 100 upgrades or expansions! When you move to Rimini Street you control your own IT destiny. In this issue of
Street Wise
we offer just a few examples of this flexibility. For even more examples of our clients' successes in this area,
click here
. Rimini Street: not a deep freeze, but an explosion of red-hot innovation and possibility.
— David Rowe, SVP & CMO


Healthcare Provider Upgrades PeopleSoft® Apps Under Rimini Street Support

One of the nation's largest long-term healthcare and rehabilitation therapy providers switched to Rimini Street Support in 2008. Five years later, it upgraded to major new releases of its PeopleSoft HCM and Financial systems — with zero downtime or hiccups. Says the provider's senior director of corporate systems: "We're now good on our new PeopleSoft application releases for at least five years. And do the math: five, six years up the road, we can take our savings from switching to Rimini Street Support and license whatever new applications we want, from the vendor of our choosing — and still save money."

Read story>

Global Publishing Firm Relies on Rimini Street During Upgrade, Funds Innovation with Savings from Rimini Street

A leading publisher on the cutting edge of educational technology upgraded from JD Edwards

®

EnterpriseOne Tools 8.96 to 8.98 while supported by Rimini Street, which provided critical support when three of the publishers customized JDE applications stopped working as a result of the upgrade. The issue was given to Rimini Street engineers, who promptly solved it. The company's IT Director says, "Rimini Street has no fear of getting in and supporting customized code."

The fact that Rimini Street supports modified code at no extra charge is old news to our clients. What's new to some is what the publisher is doing with its savings from switching to Rimini Street Support: investing in revenue-enhancing IT projects. Beams the IT Director: "We've reinvested the savings in additional headcount, as well as in new projects such as enhanced job costing, e-commerce, and Web 2.0 applications."

Read Story>

Valspar Defers Upgrade, Charts Own IT Strategy

As Valspar expands rapidly and makes new acquisitions, it needs to deploy its finite IT resources to keep up with continuous Oracle E-Business Suite 11 expansion to new regions and company segments — not to keep up with continuous upgrades. Under these circumstances, Valspar CIO Tom Grooms is pursuing a strategy of deliberately not upgrading to Oracle E-Business Suite 12 now. But he can upgrade in the future at a time of his own choosing — courtesy of the Rimini Street onboarding process, during which appropriate software the client has licensed from the vendor is downloaded and archived safely for future use. Now that's upgrade flexibility.

Thanks to Rimini Street, Grooms is squarely in the driver's seat, able to firmly control Valspar's ERP strategy. "We can upgrade when it's right for us," says Grooms. "This is very much a value-added component of our relationship with Rimini Street, and it gives us a big advantage."

Read story>

New Rimini Street White Paper: Understanding Your Upgrade and Annual Support Options

Today, hundreds of companies are taking advantage of independent support from Rimini Street — and in so doing are taking back control of their ERP investments as well as delivering enormous savings to the bottom line. This white paper explains how CIOs are deciding they have had enough and are taking positive action to take back control and get off the never-ending ERP maintenance treadmill.

Read white paper>
Request More Information
| Contact: USA +1 888-870-9692 | +1 702-839-9671.
© 2013 Rimini Street, Inc. All rights reserved. Rimini Street is a trademark of Rimini Street, Inc.
All other names may be trademarks of their respective owners.
Privacy Policy
Rimini Street, Inc. 3993 Howard Hughes Parkway, Suite 780, Las Vegas, Nevada 89169.